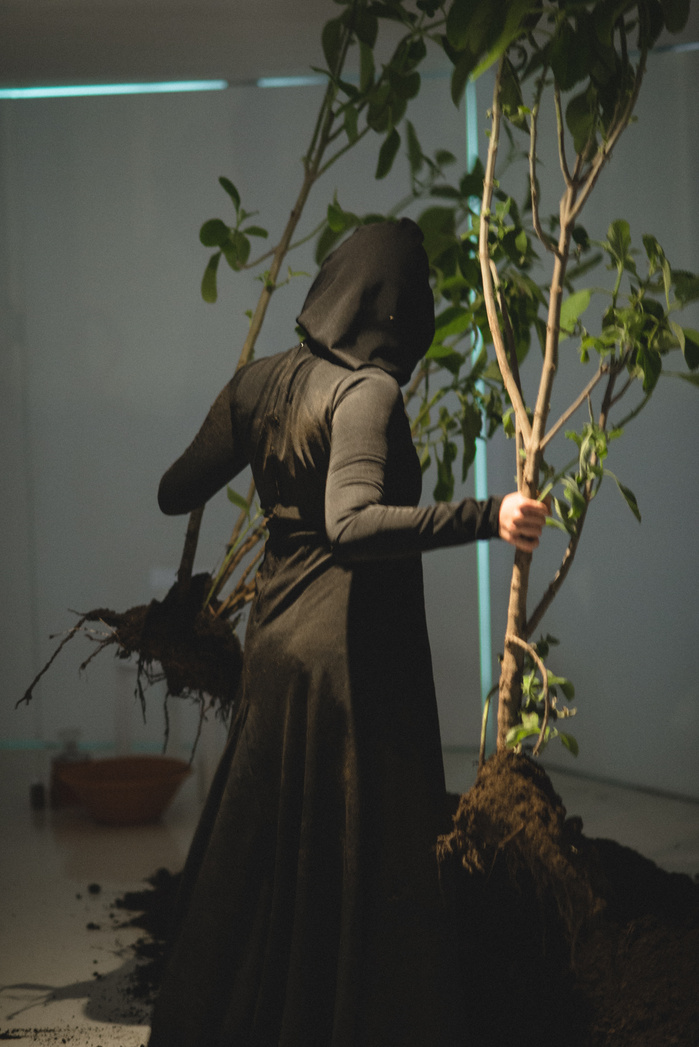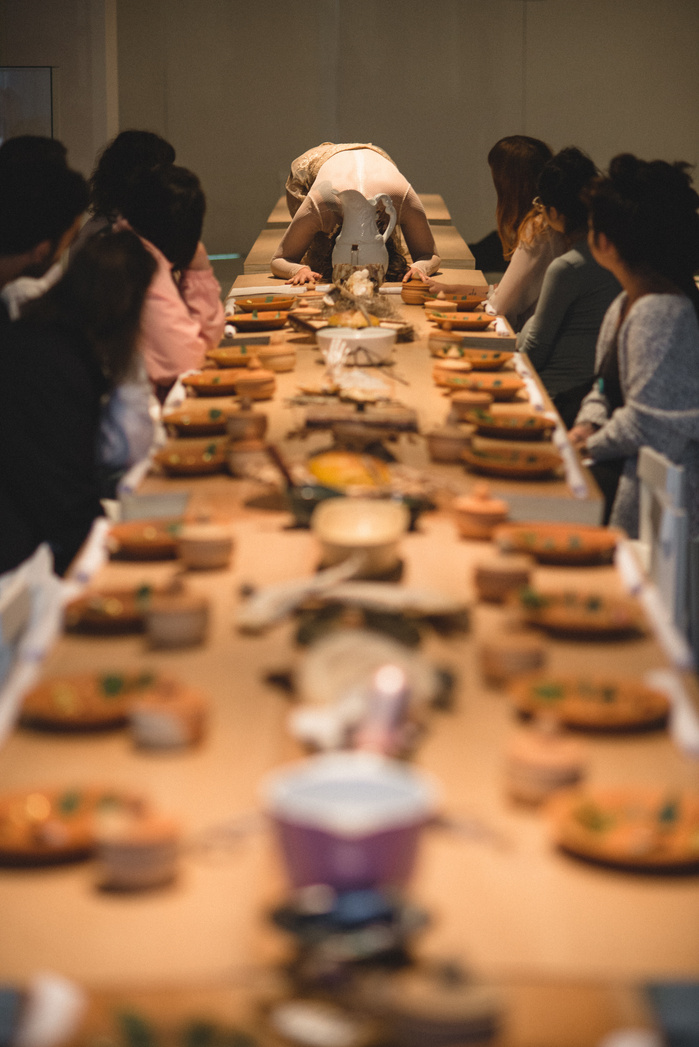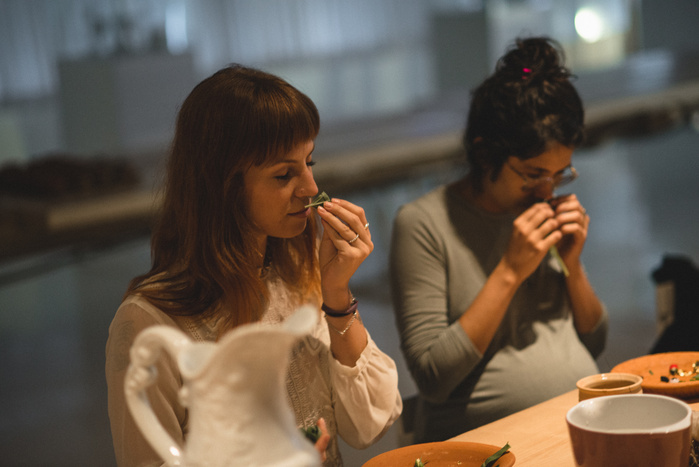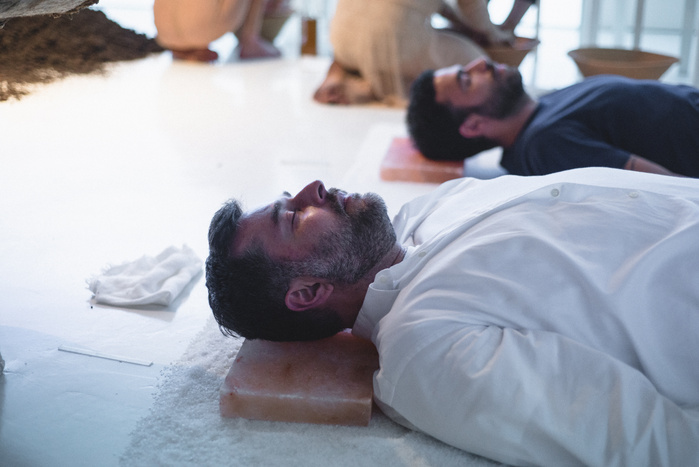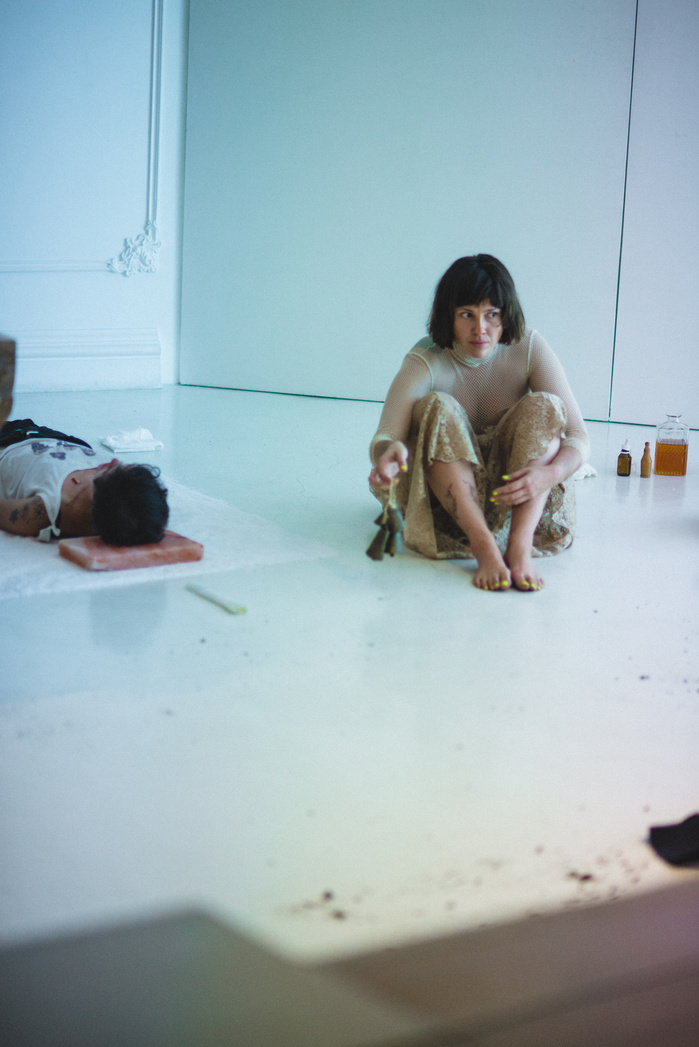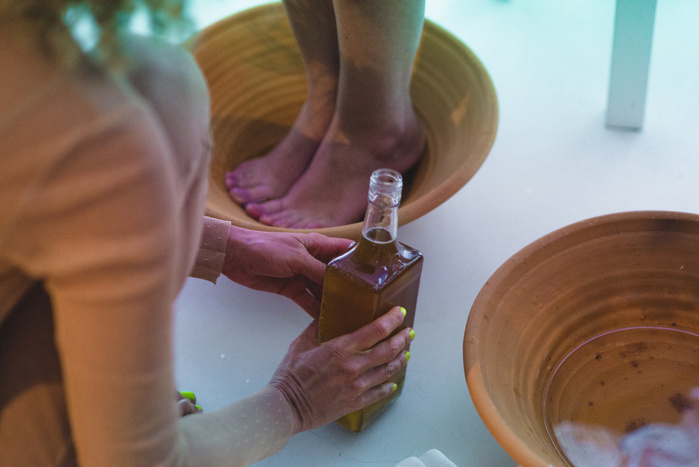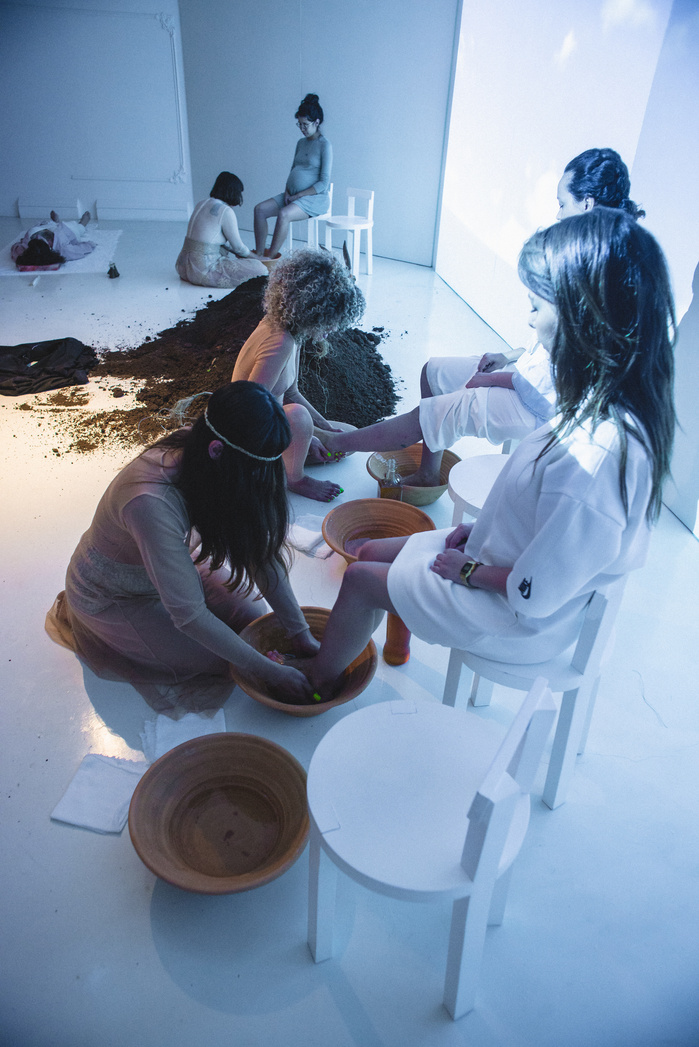 Entardecer.
A mesa está posta.
A mesa será a plataforma para reconexão sem o suporte de tecnologia digital, mas ao invés acessando tecnologias ancestrais através dos sentidos.
O objetivo é acordar o corpo e resetá-lo para o começo de um novo ciclo.
Nós vamos falar sobre alquimia, tempo, confiança, integridade e amor.
Nós vamos experimentar elementos com o nariz, a pele e a boca.
A gente vai alargar o tempo.
A gente vai criar espaço para descansar e pensar sobre os novos programas que desejamos instalar nos nossos sistemas.
Odu é destino.
Odun é ano.
Odum é terra.
No nosso ato coletivo guiado pelos nossos sentidos e campos eletromagnéticos, nós vamos honrar essa tríade e usá-la como instrumento para facilitar nossas reconexões pessoais.
A porta está aberta.
Entre.
~~~
A ação foi realizada em 13 de dezembro de 2017 no Castelo da FLAGCX das 19:00 às 22:00 em colaboração com os artistas Flávia Teixeira e Luciano Teixeira. O ato começa ao som da rabeca e no movimento de sair da terra, o grande útero, seguido por uma degustação de aromas, ervas e minerais, um descanso de alguns minutos numa cama de sal, um banho de mel nos pés e finaliza com a degustação de um mousse de rosas e um brinde para celebrar o fim de um ciclo. Fotos Vtao Takayama.
Dusk.
The table is ready.
The table is going to be the platform for reconnecting without the support of digital technology, but instead accessing ancestral technologies through the senses.
The goal is to wake up the body and reset it for the beginning of the new cycle.
We will talk about alchemy, time, trust, integrity and love.
We will taste elements with our nose, skin and mouth.
We will stretch the time.
We will create space for us to rest and think about the new programming we desire to add to our systems.
Odu is destiny.
Odun is year.
Odum is earth.
In our collective act leaded by our senses and electromagnetic fields, we will honor and appreciate this triad and use it as an instrument to facilitate our personal reconnections.
The door is open.
Come in.
~~~
The action was realized on december 13th, 2017 at the Castle of FLAGCX from 7 to 10PM in collaboration with the artists Flávia Teixeria e Luciano Teixeira
. The act starts with the sound of the rabeca and the movement of leaving the earth, the great uterus, followed by a tasting of aromas, herbs and minerals, a little resting on a bed of salt, a bath of honey on the feet and ends with a tasting of a rose mousseand a tost to celebrate the end of a cycle. Pictures Vtao Takayama.